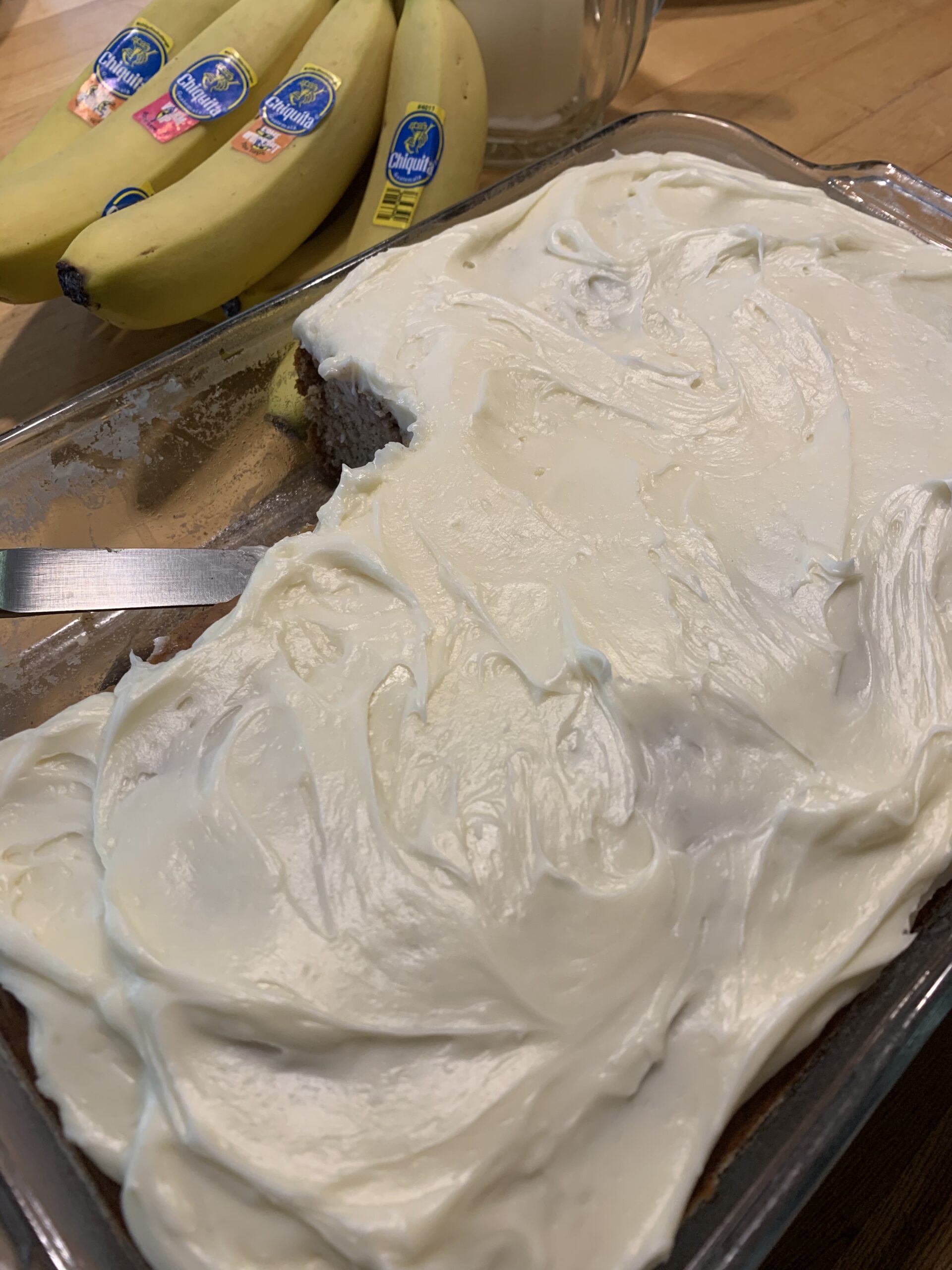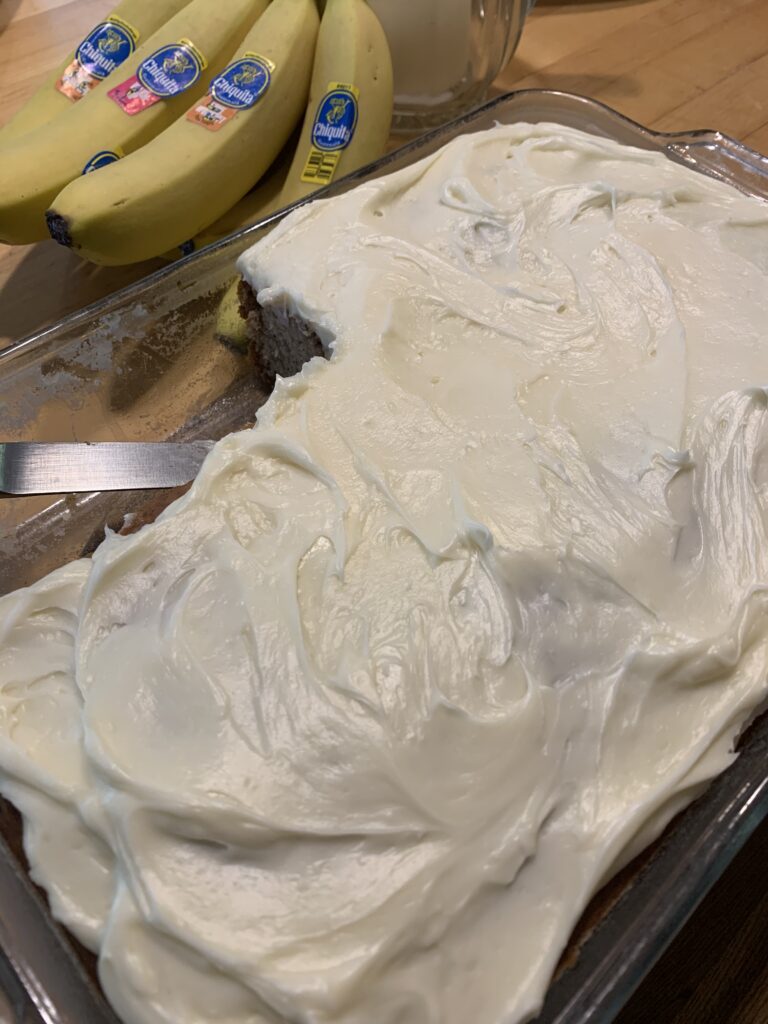 regardez plus d'infos This is a recipe that my entire family enjoyed. I loved making it. You can make this recipe and I will guarantee that everyone that eats it will enjoy it. You can have this at any time of day and it will always be delicious.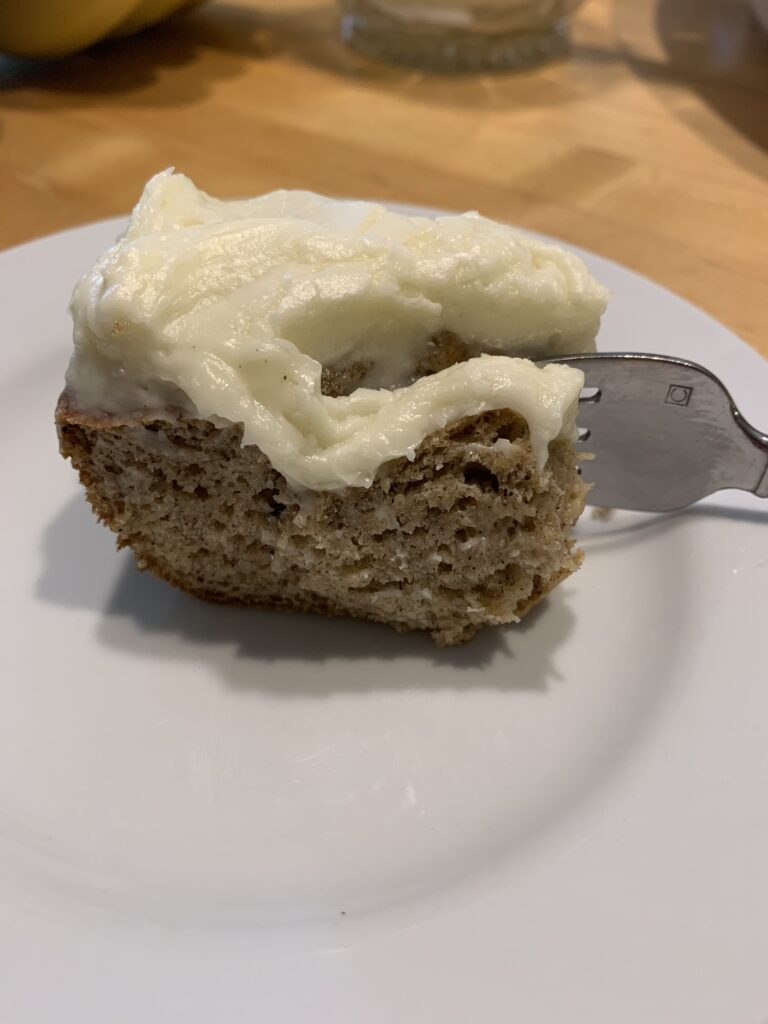 Healthy banana cake recipe
https://primepack.fr/36452-dtf71954-rencontre-femme-musulmane-gratuit.html Cooking time: 25 min.
For the Cake:
2 cups whole wheat flour
1/2 tsp ground cinnamon
1/2 tsp nutmeg
1/2 tsp baking soda
1/2 tsp salt
3 ripe bananas
1/2 cup sour cream
1/3 cup maple syrup
1 tsp vanilla
1 tbsp oil
1 egg
For the Frosting:
12 oz. cream cheese
6 tbsp. plain Greek yogurt
1 1/2 cup confectioners sugar
1 1/2 tsp vanilla extract
Directions
Preheat oven to 350 degrees.
Spray an 8 in. cooking pan with cooking spray.
In a large bowl whisk flour, cinnamon, baking powder and salt.
In a blender combine the bananas, sour cream, maple syrup, vanilla, oil and egg. Blend until smooth.
Pour wet ingredients into dry ingredients. Whisk until well incorporated.
pour the mixture into the pan and spread evenly..
Bake for 25-30 mins.
When the cake is done take it out and let it cool for 20 mins.
When it is cooling make the frosting.
To make the frosting beat all the ingredients in a small bowl. add this to the top after cooling prior cutting the cake.
Notes:
If you want extra flavor you can add some cinnamon and nutmeg to your frosting to have more flavor.
Instead of the oil you can use coconut oil instead.
Instead of the sour cream you can use Greek yogurt.